Pa. inmates face charges for attacking another inmate with piece of metal
Police say the inmate was led to the shower area where he was cut and punched
---
By Justin Strawser
The Daily Item

COAL TOWNSHIP, Pa. — Two inmates inside SCI-Coal Township are facing aggravated assault charges for attacking another inmate with a piece of metal, according to state police at Stonington.
Police say Daniel Thomas, 23, returned to his cell at 6:53 p.m. Aug. 25 where he found Khalil Clinton, 29, of Philadelphia, waiting for him. Clinton chased Thomas toward the laundry and shower area and assaulted him with a piece of metal, cutting the victim several times.
Jashaad Coleman, of Farrell, also started assaulting the victim via punches, police said.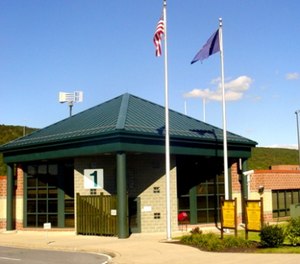 The fight was broken up by prison staff. The weapon was thrown into another room, and was not found, police said.
Thomas was taken to Geisinger in Danville for stitches, police said.
McClatchy-Tribune News Service