Pa. inmate slated for release sent back to jail
Man botches own release with violent outburst in front of COs
---
By Paul Peirce
Tribune-Review
GREENSBURG, Pa. — An Export man being released from the Westmoreland County Prison Friday to await trial on multiple criminal charges found himself back behind bars after he allegedly became unruly during the discharge process, according to court documents.
Clement Chitambo, 20, of Export, was arraigned Saturday on newly filed charges of aggravated assault, harassment and simple assault filed by county park police. Park officers were summoned to the Hempfield facility about 6:40 p.m., after prison guards reported Chitambo refused to sign his prison release documents and "became violent" with corrections officers.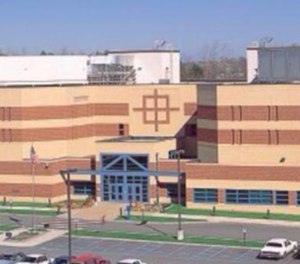 Park police Officer Nathan Herr reported Chitambo was forcibly restrained and handcuffed and ordered back into the county lockup after he failed to post $15,000 bond.
"All the defendant, (Chitambo), had to do was sign the release paperwork from the prison and he would be free to go," Herr wrote in court documents filed before Hempfield District Judge Mark Mansour.
When Chitambo refused to sign the paperwork, Herr alleges Chitambo became argumentative, turned around and struck two nearby prison officers "and spit on them."
Chitambo had been in the county jail since July in connection with his January arrest by state police in Kiski on charges of receiving stolen property, disorderly conduct, and resisting arrest. His next scheduled appearance on those charges is slated for October before Judge Tim Kreiger, according to online court dockets.
Chitambo's hearing on the new charges is scheduled for Aug. 31 before Mansour.
McClatchy-Tribune News Service