Murder suspect slugs lawyer after he's found not guilty
Attorney said suspect's outburst only further proved plea of not guilty by reason of insanity
---
By C1 Staff
NEW YORK — A murder suspect slugged his lawyer after he was found not guilty of murdering his 9-year-old cousin after he learned he'd be committed to a mental institution, possibly for life.
The New York Post reports that Attorney Fred Sosinsky said his client, Alejandro Morales, believed he'd get to walk out of court after hearing the not-guilty verdict.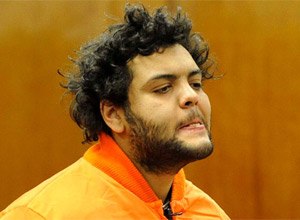 Sosinsky explained to Morales that he'd possibly be committed for life, earning himself a swollen lip and cheek after Morales struck him.
It took 15 court officers to regain control of Morales.
Despite the incident, Sosinsky said he was thrilled with the verdict, and believed Morales' court room outburst only supported the plea of not guilty by reason of insanity.
"I'm not [pressing charges] because I'm confident that this is the result of – as I argued to the jury – a dangerously mentally ill person who needs to be a secure psychiatric facility, not a state prison," he said.
Morales was accused of fatally stabbing his cousin in a fight over an Xbox game in 2010.